"Nothing works unless you do" - Maya Angelou
Bonus Ep. 166
Custom HTML/CSS/JAVASCRIPT
In the rapidly evolving world of social media, Instagram's new linked app, Threads, has emerged as a game changer. It's not just another social media platform, but a tool with immense potential for both personal and professional use. As the app is still new, there are numerous questions surrounding it, which we explore in depth in our latest podcast episode.

Threads is a text-based platform that allows users to express their thoughts in a concise manner. Unlike Instagram, where captions are often overlooked, Threads places emphasis on text, compelling users to be more concise and intentional with their content. This offers an opportunity for users to showcase different facets of their personality and build stronger relationships with their followers. The platform is currently trending, and its potential for business use is being explored extensively.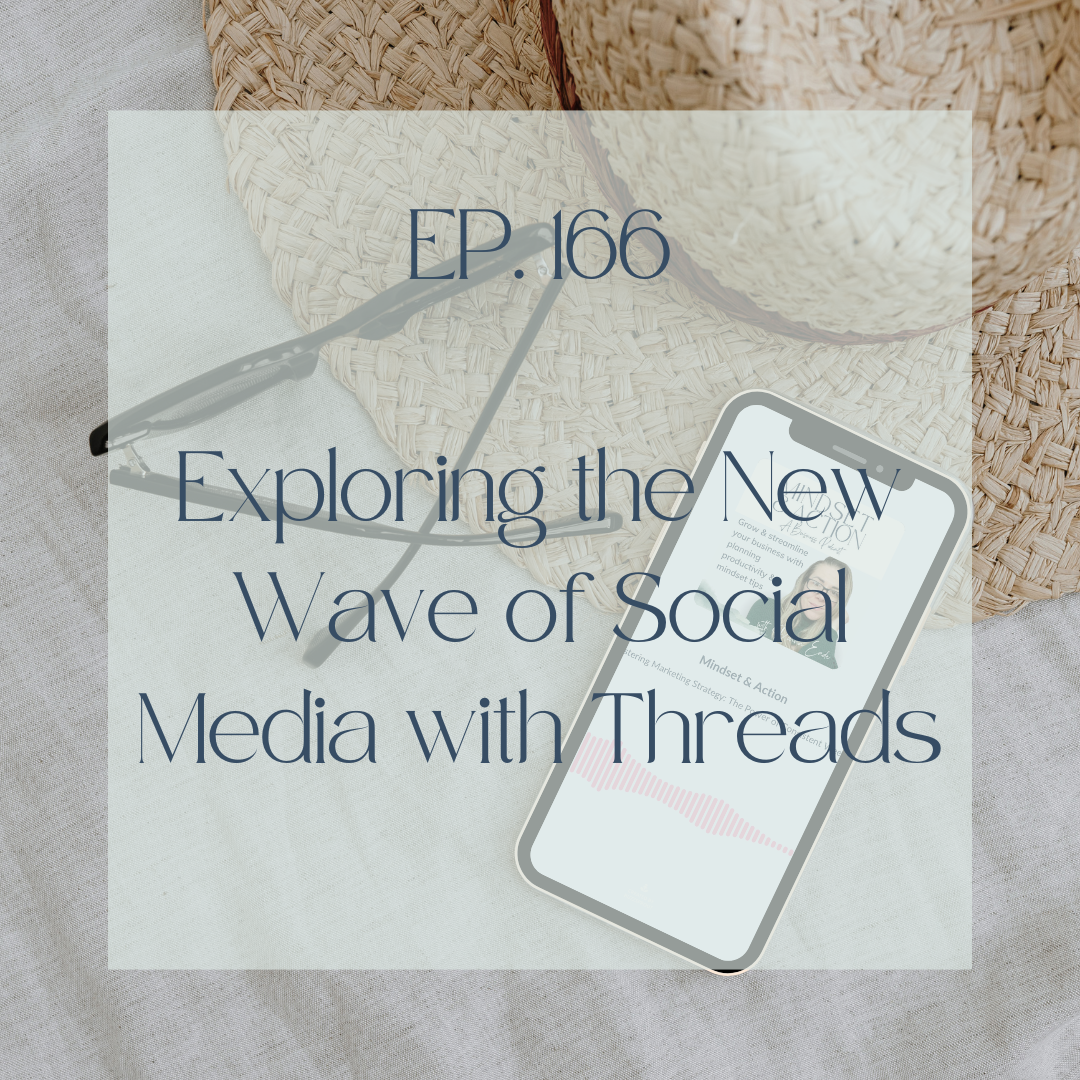 Threads is often compared to Clubhouse, another social media platform that gained immense popularity upon its launch. However, unlike Clubhouse, which requires users to be present for conversations, Threads allows users to engage with content at their own pace. This, coupled with the lack of a complex algorithm, provides a fair chance for all users to be discovered and engage in meaningful conversations.

As the platform is still in its infancy, it's essential to approach it with a sense of caution. It's easy to get caught up in the hype and fall prey to so-called 'strategy masterclasses' offered by individuals claiming to be Threads experts. However, the reality is that the platform is too new for anyone to be an expert yet. Hence, it's advisable to steer clear of such offerings and instead, learn through your own experiences on the platform.

Despite its potential, Threads also brings with it several challenges. The primary concern being the threat of exploitation of users. Given the platform's emphasis on text-based content, there's a risk of users' thoughts and ideas being plagiarized. Additionally, there's also the concern of the platform eventually becoming monetized, thereby losing its current appeal.

I share my personal plan to commit to one thread a day, a strategy that seems manageable and effective. This allows for consistent engagement without overwhelming oneself. It's a strategy that might prove beneficial for other users too.

The episode I also mentioned insights from industry experts Amy Portfield and Jasmine Star. Despite their extensive experience in the industry, both experts emphasize the importance of testing the waters and learning through experience rather than relying on quick-fix strategies.

In conclusion, Threads is an exciting new platform with immense potential. However, it's important to approach it with caution, keeping in mind the potential risks and challenges. With a thoughtful strategy and a focus on building authentic relationships, Threads can be a powerful tool for personal and professional growth. As we continue to navigate this new wave of social media, it's crucial to stay informed and adaptable.
If you're on Threads come and say hi you'll find me @donna_eade_
Until Next Time
Bye For Now!
XOX